Creative Cognition Group
Strategy, Sales, Marketing, and Consulting
Mission
To provide business leaders with leading edge sales, advertising and marketing solutions. We do this by aligning business strategy, creating inventive sales and marketing solutions and delivering measurable results, driven by process, research and behavioral intelligence.
Vision
To be the innovation and performance proven leader in strategy, sales and marketing. consulting.
Values
I The difference begins with a single individual. You have to care about who you are and what you do. "The only person that you need to be better than is yourself." (William Faulkner)
read more
Tim Hendricks
President, Creative Cognition Group / CCG Performance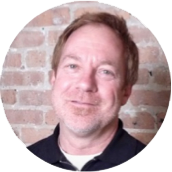 George Lowe
President, Web & Digital Solutions, Sparkfactor
Sharon Jack
Lead Generation / Revenue Creator
Agency & Marketing Services
Alignment is critical to create efficient execution, energized employees and positive forward thinking cultures that achieve maximum results. Leaders create great culture through education, communication, direction and empowerment. In an eleven year 200 company study by Harvard business school professors, firms with positive culture grew by 682% compared with the 166% growth of firms with weak culture.
Are your sales rep's engaged, empowered and energized? How are they compensated? Does the plan motivate for the correct behaviors and mix of sales needed? Are they selling price or value? Are they quoting or proposing? CCG will provide an experienced review of your sales team and educate with an innovative & critical thinking sales process. We cover important interactive sales cycle events like; assignment focus, conducting an interactive needs analysis, engaged presenting, effective proposals, win/win negotiating and managing the process. Your sales reps will sell more and more profitably and we will also provide the manager with coaching for ongoing direction.
Create more opportunities by understanding your customer's needs, direction and strategy. CCG will conduct objective customer surveys to help you improve your customer relationships, sales and bottom line. We will also work with you on market sector and product development to insure that you are providing affordable, efficient and profit generating new and innovative solutions that keep you ahead of the competition. If you don't have service you need in-house we will set you up with private label products and services to insure that you are providing complete and turn-key services.
Tired of competing on price? What do your customers need? What are your competitors not doing? How do you expose their weaknesses? What should you be doing and where should you be investing? CCG will conduct a market and competitive SWOT analysis to provide you with competitive advantage that will increase your position and share of wallet.
Are your reps selling the right mix of business? Do they know what the best mix is? Are you doing the same quotes all the time? "FIT" is an investigative and collaborative process with all departments to improve on what you produce and when. It will improve efficiency, competitive advantage, the customer experience and overall profitability.